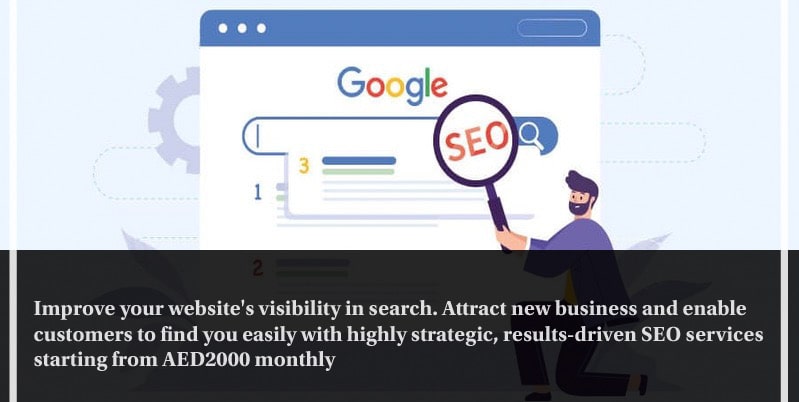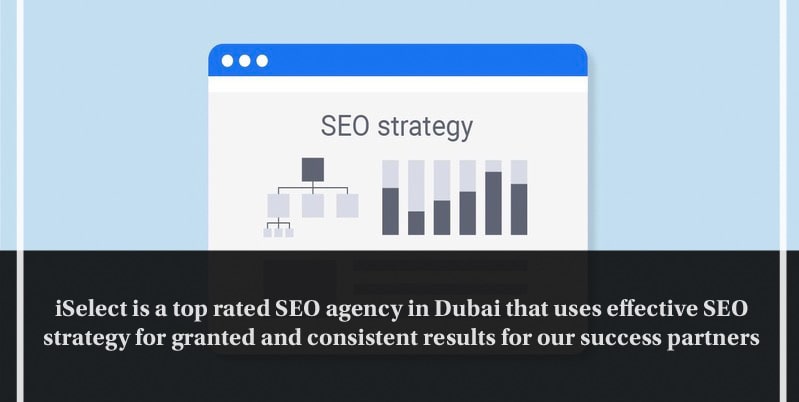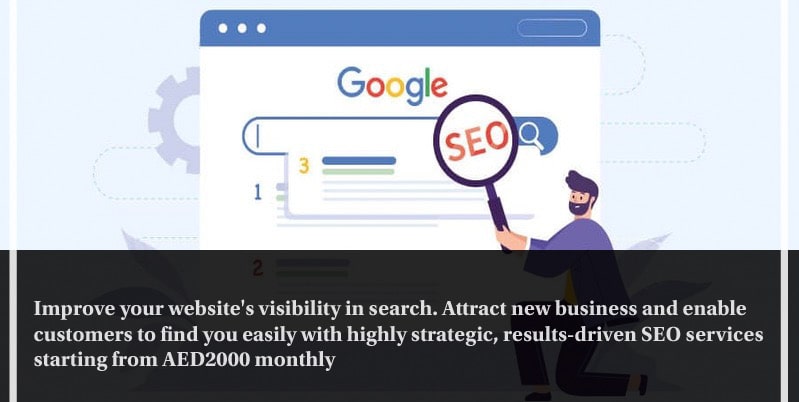 A Result Focused SEO Agency in Dubai
Dominating Search Ranking Results
Get More Traffic & More Business leads
Be Seen, Beat Your Competition
Get Found Through Google Search Results
iSelect is More than a search engine optimisation company, we are your marketing sidekick for results-driven growth. Our mission is to get you more customers online.
iSelect SEO Services is an experienced Dubai SEO Agency, providing results to increase your search engine visibility and drive traffic.
With the ultimate aim of sending more leads, enquiries and sales to your business.
We specialise in search engine optimisation (SEO) in Dubai, a tested and proven method to get websites to rank higher on search engine results.
Our SEO services are designed specifically to increase the overall visibility of your brand.
We're an SEO agency in Dubai that combines in-depth keyword research, on-page and off-page SEO, as well as quality content creation.Our Expertise in Technical SEO, On-Page, and Content Marketing have helped dozens of brands achieve the results that they needed and deserve.
Our SEO Approach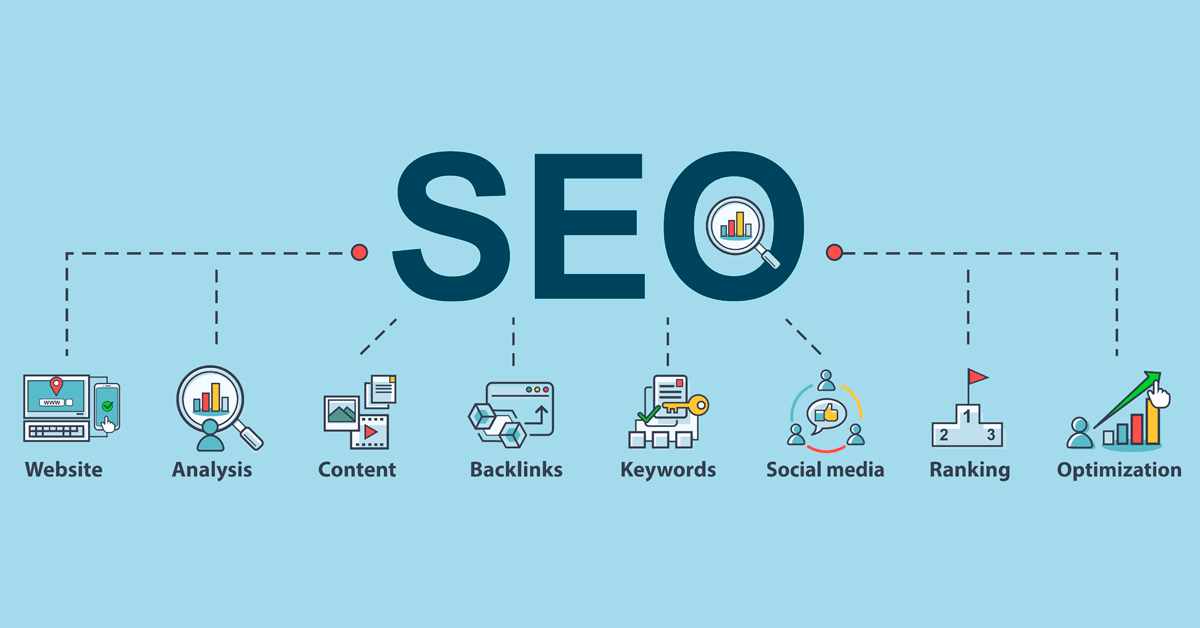 We believe an SEO company should deliver top rankings and lots of traffic. Our Dubai's SEO experts are comprised of industry leaders that develop affordable custom strategies across all digital platforms to help our clients profit more.
Get Ahead of Your Competitors!
Being at the top-ranked site gives your brand an air of authority which your customers will trust.
Potential customers are searching for your product or service online. An experienced SEO agency will devise a successful strategy that gives you the chance to appear above your competitors in search engine results. Our strategy will not only promote your website to more customers in Google and other search engines but will optimise landing pages to increase conversions and generate sales.
Get More Customers With Cost-Efficient SEO Services
Improve your website's visibility in search. Attract new business and enable customers to find you easily with highly strategic, results-driven SEO services.
Standard SEO Monthly Package Starting From AED 2000 Includes The Following :
Website Audit & Technical SEO
SEO Strategy and Plan

Keywords Analysis Report

Keywords Research

Competitor Analysis Report

Canonical Error Check & Fixing

Website Speed Optimization

XML sitemap Creation

Google Search Console & Google Analytics Setup

Website Load Time Checking

Checking the Page Size

Broken Links Check

Website Audit & Technical SEO
Meta Tags Optimization

Heading Tag Optimization

Schema Tags Validation

Google Tag Manager Setup

Image Optimization

Internal Linking Optimization

Existing Content Optimization

HTML Validation

SEO friendly URL Rewriting

Robots.txt Optimization

Off Site Optimization
Manually Directory submission

Social Bookmarking Submission

Article Submission

Social Bookmarking of Articles

Search Engine Submission

Social Profile creation

Google My Business optimization

Frequently Asked Questions about SEO
1. What is SEO?
SEO stands for search engine optimisation. It's the process of optimising your website to get organic traffic from Google and other search engines. The process involves strategies like changing your website's design, inserting keywords, and building backlinks to increase your authority and relevancy. These help search engines understand your website so you appear for the search terms that are most valuable to your business.
If you've got a good SEO strategy in place, you'll land on the first page of Google for the keywords relevant to your business. The benefits? Free, passive traffic to your website, month after month.
2. How do the search engines rank my site?
Search engines like Google use algorithms to determine the websites that are most relevant for specific keywords. While the algorithm considers several factors when ranking websites, the two main factors are on-page content and quality link building. On-page content refers to your website's copy, title tags, meta data, URL structure, and keyword density.
Quality link building simply means that good websites should link back to your website. This increases your authority and ensures search engines that you have valuable content. The more quality backlinks you have, the higher you'll rank.
3. Do I really need SEO?
Short answer: yes, you do.
Why? Picture all of your website visitors as a huge pie. For the average website, more than 50% of that pie comes from Google and other search engines.
Search engines are the modern discovery tool, which means that a majority of your website's visitors will be discovering your business for the first time. As more and more people discover your website through Google, you not only increase traffic but revenue as well.
4. Is SEO Expensive?
The price of an SEO campaign depends heavily on your current organic rankings & most importantly, the nature of your industry and how competitive it is. While SEO can be considered an expensive service, the ROI that you will get outweighs your investment. It is important to note that SEO is the investment that keeps on giving - once you stop running an SEO campaign with a Digital Marketing Agency, it is impossible to "switch off" your SEO.
5. How To Pick The Right SEO Agency?
It is important to look for an SEO Agency that suits your requirements. Having industry experience, local staff & a proven track record of good results are the most important factors. We recommend visiting the office of the SEO Agency dubai you are intending to sign with to meet the people who will be working on your SEO campaign in person.
6. Which is better: SEO or PPC?
It depends on the needs of your business. If you need a more immediate, higher cost strategy, go with PPC. If you're more interested in a long term, lower cost strategy, invest in SEO. However, many of our clients choose to support SEO campaigns with a small spend for PPC, allowing them to gain paid traffic while they wait for their organic rankings to grow.
The reality is that both are vital to your overall marketing strategy. Without SEO, you can't establish organic brand affinity, domain authority, and a fully formed online presence. Without PPC, you can't easily target prospects by behaviours, demographics, and keywords.
7. How long until I see results?
Generally speaking, your website will see results in 4 to 6 months. If you have a new website, a new domain, and fresh content without a business history, it could take longer. However, these results will grow over time, so the traffic you're getting at 6 months is typically less than what you'll get 12 months in.
Remember, SEO is a long term strategy. Like many investments, you're going to be disappointed if you're looking for overnight returns. If some SEO firms offer you results in less than a month, they're likely performing black hat strategies that could end up hurting your business and kicked out of search engines.
Can we speed things up? Well, SEO Services Dubai has the ability deploy creative strategies using low competition keywords to ramp up your SEO. Contact us today to learn more.
8. Why should I outsource my SEO instead of doing it in-house?
If you attempt to do SEO by yourself without the necessary expertise, it will be a tedious game of trial and error–doing more damage than good to your website. By hiring an SEO company like SEO Services Dubai, you'll be working with dynamic and talented SEO experts, web developers, content writers, AdWords specialists, and social media professionals who know how to win the game for you. With world-class marketing expertise, cost-effective solutions, and a performance-driven culture, we have what it takes to rank your site on the first page of Google.
9. I've tried SEO before but it wasn't effective. How can iSelect SEO Services Dubai change my mind?
If you've wasted money on a former SEO company, we understand your reluctance to try again. Most SEO companies apply the same strategy for all of their clients without fully understanding the unique requirements of each business.
At iSelect SEO Services Dubai, we don't believe in cookie cutter solutions. We know each client is different, which is why we customise our SEO packages to suit the requirements of your business. We also develop our services according to the nature of your industry and the strategy of your competitors. All of our SEO packages also come with a no-commitment policy. You have the option to upgrade, downgrade, or terminate whenever you want.
10. What's your process?
It all starts with a comprehensive site audit where we assess the architecture and usability of your website. We'll present our findings, with reports on the SEO and content factors that affect your rankings. We will then outline the most effective strategies that will drive better traffic to your site and increase conversions.
Once you give us the go signal, we'll start creating an intensive long term SEO campaign. This includes building your presence in major listing sites, updating your local citations, crafting high-quality copy, and optimising target keywords. We also engage in off-page optimisation such as building quality links to boost your authority on Google and other search engines.