iSelect
Powered by iSelect
Top Sky
Construction Equipment Trade LLC
Contact Details
Abu Dhabi Al Mafraq Industrial Area Next to Abu Dhabi Pipe Factory
---
Top Sky
Specialized company in Buy, Sale, Rent, Maintenance contract & Spare parts for tower cranes and buildings hoist. Top sky was founded in 2006 in the capital of the United Arab Emirates -Abu Dhabi

according to the quality of our services and our focusing on safety practices and our concern and commitment to provide the best services throw our qualified and professional team, Top Sky received a certificate ISO 9001:2008
Top Sky specialized in supplying all kinds of tower cranes to any type of construction projects, under the supervision of our professional and well trained team from engineers, experts and technicians to provide services meet all your needs and expectations
The company has implemented several projects where contributed to the establishment of many towers in the United Arab Emirates by providing the best services in SALE , BUY, RENT, maintenance contracts and spare parts for tower cranes and buildings hoist
Our services:
Sell and rent new tower crane
We buy used tower crane
Sell & rent used tower crane Chinese and Europe brands
Sell and rent passenger & contraction hoist
Sell& rent Suspended platforms Cradle
Tower crane maintenance
Spare parts of tower crane & passenger hoist
Our Products & Brands:
Top Sky Tower Crane
Top Sky Tower Cranes have been exported to many countries and areas in Europe, America, Australia, Middle East and South-East Asia .while most of well-known projects in domestic market such as Olympics project, Power Station project, and three gorges dam project. The factory covers an area of 100,000 square meter, with a floor area of 59,000 square meter. It owns more than 190 sets of varied big, heavy and sophisticated equipment's and the scale of investment comes to USD 30,000,000. There is over 500 staff, among whom; over 200 are professionals in different sections. Cooperating with Northeastern University and Shenyang University of Technology
In Top Sky we have many types of tower crane:
Top Kit tower crane
Topless tower crane
Luffing tower crane
Derrick tower crane
Orbit Passenger Hoist:
Premier provider of upgradable industrial elevators for materials and personnel, with reliability, flexibility, safety and low cost of ownership, our construction hoists are a sensible investment
Suspended platforms Cradle:
suspended platforms is a premier supplier of suspended platforms to dealers and distributors UAE ,Since 2010 we have already took 35% market share for suspended platform
Concret Placing Boom :
Top Sky provide range of Placing Boom, concrete placing booms prove their worth in various applications including high rise buildings.
For more information about our services please contact us , and our teams will be happy to assist you
//=$key?>//= isset($value[0]) ? $value[0] : 33.5102 ?>//= isset($value[1]) ? $value[1] : 36.29128 ?> //=$key2?>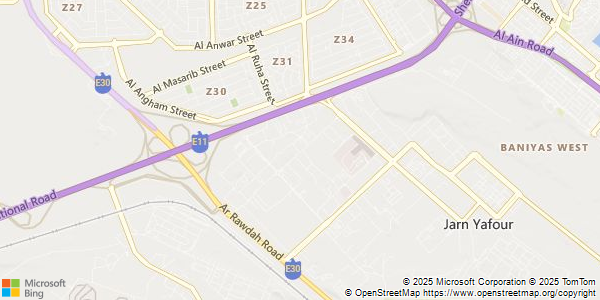 Chat on WhatsApp