iSelect
Powered by iSelect
AMCC
Al Dawli Medical & Cosmetics Center
Dental Clinics in Sharjah
Dental implants sharjah
-Invisalign Braces Sharjah

Contact Details
Majaz 3 - SARH AL EMARAT tower - offices entrance -401 - Sharjah
---
AMCC
Teeth Whitening Sharjah - Dental Implants
AL DAWLI Medical & Cosmetics Center Sharjah
Welcome to AMCC where we aim to provide a personal and professional service in relaxed and comfortable surroundings.
At AMCC we aim to offer you the chance to experience dental care in an environment where emphasis is placed on quality and choice.

Our Treatments:
-Dental Veneers

Sharjah
Veneers are new facings for teeth that disguise a discoloured (rather than a damaged) tooth.
To fit a veneer, the front of the tooth is drilled away a little.
An impression is taken, and a thin layer of porcelain is fitted over the front of the tooth
A dental veneer is also called a porcelain veneer or dental porcelain laminate. A recent innovation in cosmetic dentistry, the veneer is a thin shell of porcelain that is bonded onto the front of a tooth.

A veneer, or multiple veneers if required, can improve the surface texture, color, and shape of the tooth. A veneer serves as a cosmetic treatment for a tooth that is discolored, worn, chipped, or misaligned. Veneers can fill in gaps between teeth and correct oversized or undersized teeth.
-Dental Implants

s

h
arjah
Implants are a fixed alternative to removable dentures. They may be the only option if the loss of teeth has caused the mouth to shrink so it can no longer support dentures.
You can use implants to replace just a single tooth or several teeth.
To fit an implant, titanium screws are drilled into the jaw bone to support a crown, bridge or denture.
Replacement parts take time to prepare. This is to ensure that they fit your mouth and other teeth properly.
Advantages of teeth implants

sharjah
We can sum up the advantages of tooth implants as follows:
Permanent, long-lasting solution to tooth loss
Stable and durable
Can't be misplaced since they aren't removable
No issues with speech
Allow normal eating
Look and feel like natural teeth
No adhesives or special cleaning required
Don't affect adjacent healthy teeth
Success rate of 90-95%
Tooth implant FAQs
Are dental implants safe?
Teeth implants are widely regarded as a safe dental restoration with a well-established history of success. The main risks of dental implant complications come from lack of underlying bone structure, incorrect placement, and poor oral hygiene.
Using a dentist with specialist training and experience placing implants will help minimise the chances of infection or other problems.
How long do dental implants last?
Barring any complications, dental implants should last at least 10 years and probably much longer. Much like natural teeth, implants have the best chance of lasting a lifetime if you maintain good oral hygiene and have regular dental checkups.
-Teeth colored Braces & Invisalign

sh
arjah
Ceramic braces are a popular choice among many patients; they are made of dental ceramic alloys that match the natural color of the teeth, because of their transparency, ceramic braces have gained following among adult patients who wish to straighten their teeth without attracting much attention to their brackets.
While there are many options to correcting crowded and misaligned teeth, Invisalign is the invisible way to achieve that without metal braces showing. A series of clear removable Aligners used to straighten your teeth and provide beautiful smile without having any change in your lifestyle.
What are Invisalign and how do they work?
'Invisalign uses nearly invisible braces to straighten your teeth. The aligners are made from thermoplastic material uniquely developed from your treatment plan, created on an individual basis. You are given a series of bespoke, custom made aligners to move your teeth in the sequence determined by your doctor. Each aligner in this series works individually, making slight adjustments to tooth position. When the aligners are placed on the teeth, they cause the teeth to gradually shift from their current position. After approximately two weeks, you will begin using the next set of aligners, which will continue the teeth straightening process.'
-

Teeth Whitening by Zoom in
Sharjah
Teeth whitening involves bleaching your teeth to make them a lighter colour.
Teeth whitening can't make your teeth brilliant white, but it can lighten the existing colour by several shades.
Standard teeth whitening involves several visits to the dentist, plus sessions at home wearing a mouthguard containing bleaching gel.
The whole process takes a couple of months.
A newer procedure called laser whitening or power whitening is done at the dentist's surgery and takes about an hour.

-Preventive Dentistry sharjah
The main goal of preventive dentistry is to protect the teeth from future diseases. Dental Fluoride is the cavity fighter, as it aids in the mineralization process that helps in preventing cavities in both children and adults by making the outer surface of the teeth (enamel layer) more resistant to bacterial acids which attacks the teeth causing decay. Dental Sealant can be used as well, it's a Preventive material applied to the pits and fissures of the occlusal surface of the teeth, specially primary and permanent molars to protect it from dental caries, as these teeth considered more susceptible to dental diseases.
-Cosmetic & Restorative Dentistry
-Root Canal Therapy
-Dental Radiology
-Orthodontic treatment
Braces (orthodontic treatment) straighten or move teeth to improve the appearance of the teeth and how they work.
Braces can be removable, so you can take them out and clean them, or fixed, so they're stuck to your teeth and you can't take them out.
They can be made of metal, plastic or ceramic. Invisible braces are made of a clear plastic.
-Gum and Periodontal Treatments
Periodontal treatment is based on reducing the inflammation and infection that is taking place below the gum level. Our goal is to control the infection and stop further bone loss
-Laser Trearments sharjah
-Oral Surgery sharjah
-Scale and polish sharjah
This is when your teeth are professionally cleaned by the hygienist. It involves carefully removing the deposits that build up on the teeth (tartar).
*For further information & inquires please call us or send us a message we will be happy to answer you.
//=$key?>//= isset($value[0]) ? $value[0] : 33.5102 ?>//= isset($value[1]) ? $value[1] : 36.29128 ?> //=$key2?>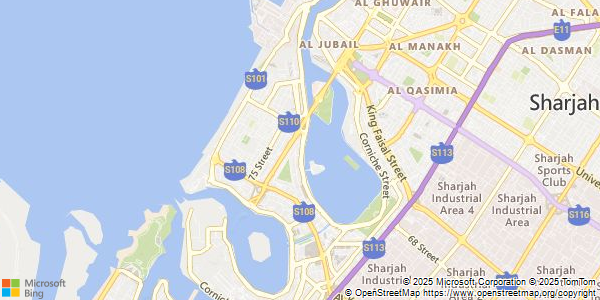 Chat on WhatsApp