iSelect
Powered by iSelect
Just White Dental Clinic
Dental Clinic-JBR-Dubai
best dental clinic in dubai
Contact Details
Unit 8, Al Fattan Marine Towers, The Walk, JBR - Dubai
---
(Mon - Wed: 8:00 am - 8:00 pm) -(Thu: 8:30 am - 5:30 pm)-(Sat: 9:00 am - 6:30 pm)-(Sun: 8:00 am - 8:00 pm )
Just White Dental Clinic
best dental clinic in dubai
Just White Dental Clinic is a state-of-the-art dental clinic that offers platinum care for the entire family. The first branch, located on The Walk at Jumeirah Beach Residence, offers a unique boutique setting that is operated by the best international practices from UK and European trained dentists in a tranquil setting. We use Sirona equipment which is of the highest German standards.
Offers
Teeth Whitening
We can help you determine the teeth whitening procedure that will work best for you. The treatments we offer use a bleaching process that removes stains and discolourations of teeth to give them a whiter appearance. However, we understand that each individual has unique needs and oral health habits, which is why we offer two different options for improving the colour of your teeth. After careful examination, our dentists will identify the method that will give you the best results.
Veneers
Dental Veneers are the key to a perfect smile. With modern dentistry veneer systems such as Lumineers, are able to create a beautiful smile without grinding or cutting teeth, making it simple and pain free. Dental veneers are thin custom made shells that cover the front surface of your tooth to improve their appearance. They are made of tooth colored materials such as porcelain or zirconia and can be used to improve the color of teeth that have been worn down or stained. Alternatively, they can be used to improve the shape or size of the tooth.
Dental Hygiene
Even if you are extremely diligent when brushing your teeth, you will inevitably leave some bacteria behind. This bacteria gradually hardens and forms tartar, which sticks to the tooth surface. It smells unpleasant and increases the number of bacteria on the surface, meaning the tartar continues to build up. It is important to book in a hygiene treatment every six months.
Gum Disease
80% of the population have gum disease. Prolonged tartar build-up which is not removed will eventually cause inflammation of the gums; a disease called gingivitis. This causes the gums to look red rather than pink and may cause bleeding. Patients may notice blood on their toothbrush or in the sink when brushing their teeth. Simple treatment, as well as changes in hygiene habits will cure this disease. If left untreated, gingivitis may eventually progress to periodontitis, which is the dissolving of the bone around the teeth. The teeth then gradually become loose, and eventually fall out. This disease does not have any symptoms, therefore the patient is usually unaware. However, if you attend check-ups regularly, your dentist can detect the early signs of this disease and help prevent its progression.
White Fillings
As dentists we believe prevention is always better than cure, and therefore, we will always help you to look after your teeth so you do not develop tooth decay. If you do have tooth decay and require a filling, then we recommend white fillings as a good solution, as they are both aesthetically pleasing and functional.
Onlays
An Inlay or Onlay is an indirect filling which is custom-made and fabricated in a lab by a technician and then cemented over your tooth. They can be made of gold, porcelain or composite resin. Inlays and Onlays are used when there is insufficient healthy tooth structure to support a directly placed standard filling.
Root Canal Treatments
In extreme cases of tooth decay, the infection or damage reaches up to the nerve and pulp of the tooth. To save the affected teeth and prevent extraction, our dentists recommend a root canal procedure.
Tooth Extraction
Undergoing a tooth extraction procedure is like a coming of age ritual. All individuals will eventually need to sit on the dental chair to have their teeth removed to improve the condition of their oral and dental health.

Just White Dental Clinic understands the complexity and sensitivity of such a procedure, and that is why our experienced dentists in Dubai always make it a point to conduct tooth removal with utmost care, precision, and concern for the patient's well-being.
Bridges
Bespoke Smile
Using advanced technology to deliver the best results
At our boutique dental clinic we use Digital Smile Design (DSD). DSD is changing the face of dentistry as we know it. It is an excellent tool which improves communication between you, the dentist and the ceramist. DSD allows us to visualise results that are natural and harmonious with your face, complexion and emotional expressions. At Just Aesthetics Clinic you will even be able to 'test drive' your new set of teeth before committing to the treatment.
Our complete team of experienced general and specialist dentists will work together to give you a flawless, stunning smile. We combine cosmetic techniques such as: teeth whitening, porcelain veneers, crowns, dental implants and orthodontics with the fundamentals of general dentistry.
Removable Prosthesis
Dental Implants
A Dental Implant is an artificial root made of titanium metal. It is inserted into the jawbone to replace the root of the natural tooth after which an artificial replacement tooth (Dental Crown) is attached to the implant. The implant acts as an anchor to hold the replacement tooth in place. They are comfortable and look like natural teeth. If you have great oral health, have healthy gums and have enough bone in the jaw to hold an implant, Dental Implants might be right for you.
Call Now
//=$key?>//= isset($value[0]) ? $value[0] : 33.5102 ?>//= isset($value[1]) ? $value[1] : 36.29128 ?> //=$key2?>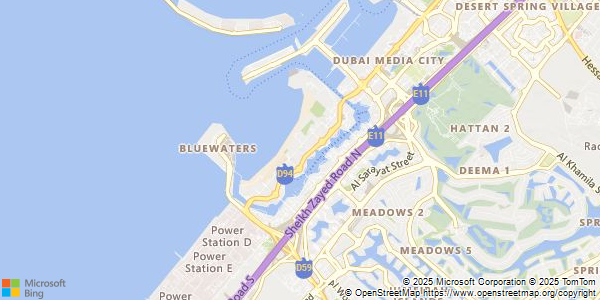 Chat on WhatsApp